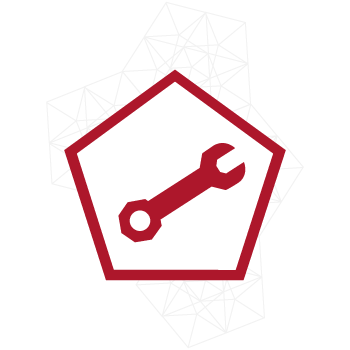 SERVICES
Our main purpose is to help our clients make good business decisions, become more efficient, and maximize their budgets. The value of Entagon's services centers on the understanding of the client's needs and the industry knowledge we possess from our many years of experience. We design our offerings to be flexible and adaptable, allowing us to work with all sizes of companies, as we understand that no two clients are alike. Our services will help guide your company through the vast array of decisions that you will face, allowing you to maintain your focus on your network.
Client Services

The greatest value that we will provide is the personal service to our clients. Though a company may have many choices of where they purchase hardware, we believe that the decision is often based on trust. We are not interested in getting "the deal," but rather in building long-term relationships that allow us to become part of your process and be of value well into the future. We are committed to our clients, dedicated to integrity, and proactive in the relationship.

Legacy Hardware

We understand that manufacturers are always trying to push the latest technology on their customers and often declare End-of-Sale and End-of-Life in order to drive that new technology. In most cases, the technology being replaced is appropriate for many of our client's needs. However, they still need an avenue to purchase hardware they continue to use. This is where Entagon can offer significant value.

Our clients are often surprised by what is available and what Entagon can provide. The combination of our onsite inventory and the sourcing capabilities we have developed with clients and suppliers throughout the world allows us a depth and scale of availability that few others have.

Warranty Services

Entagon focuses on providing pre-owned and unused (new) network equipment and new third party compatible optical transceivers. Though equipment is fully tested before shipping to our clients, we also provide our standard Advanced Replacement One (1) Year Warranty on hardware as well as a Lifetime Advanced Replacement Warranty on all third party compatible transceivers.

However, we understand that there are times when a client requires more assurance on the hardware. Therefore, we offer warranty coverage services beyond our standard warranty to meet our client's needs.

Equipment Buyback

As our client's requirements and needs change, often they find themselves with hardware that is no longer needed. Rather than have that hardware sit idle and continue to decrease in value, allow us to help. We have programs that allow companies to capitalize on excess or obsolete hardware.

Remote Access

Time constraints seem to be a common issue among those dealing with networks. One way Entagon is helping clients become more efficient is by offering secure Remote Access availability. This service allows clients to log in remotely to configure the hardware they have purchased from Entagon. After configuration, our clients can then ship directly to the installation site, reducing the amount of time the hardware is in staging and transit.

Virtual Warehousing/Inventory Services

Because Entagon focuses on helping clients become more efficient to return their attention to their networks, we provide virtual warehousing and inventory services. Too often we see companies get bogged down dealing with the logistics of inventory and warehousing their hardware. Let us handle the storage, inventory, shipping, and receiving of your hardware, allowing you and your employees to concentrate on more critical tasks. And because we can accommodate remote access, you are still able to configure hardware prior to shipping.