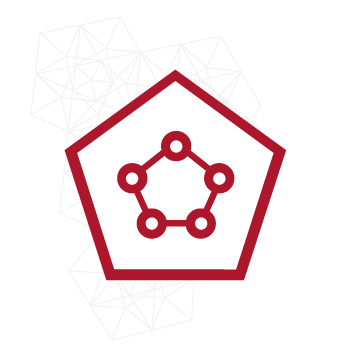 About
Founded in 2003, Entagon combines the dedication and service typically found with a smaller, local company with the knowledge and expertise of a Fortune 500 company. Every employee has over thirteen years of experience specific to the industry, and they understand that success is deeper than a sale.
The value and commitment of Entagon is centered on our client's immediate and long-term needs, which are gauged by years of experience offering the highest quality third party compatible optical transceivers and pre-owned and new networking equipment. Our client's needs are considered in every aspect of our business model. From the time that we contact you, to the diligence in ensuring quality hardware, to our personal shipment delivery emails, we are committed to helping our clients succeed.
We take the time to understand the issues that our clients face, which allows us to better prepare, adapt, and accommodate their needs. We understand the needs of our clients.
Our goal is to offer the best value, service, and support in the industry.
Time
We understand that our client's main focus should be their network. We have a process in place that helps guide our clients so they can return their attention to the most important tasks at hand. Our noninvasive sales approach and rapid, continuous quote and order follow-up allows our clients to work more efficiently.
Budget
Whether during economic growth or recession, companies are continuously looking for ways to cut costs. Entagon helps get the most out of our client's budgets by offering products and solutions at 50–98% off list price. Products and solutions include third party compatible optical transceivers, network hardware (new technology and legacy), and peripherals.
Quality
We understand that our customer's networks are their business's lifeline, making the quality of the hardware they utilize a top priority. Entagon's testing policies and procedures support this requirement by taking every aspect into consideration. To start, every Entagon technician has 13 or more years of hands-on, industry-related experience and is involved with the hardware from receipt into our facility through delivery and installation by our client. All hardware goes through a rigorous and demanding physical examination and full diagnostic and port testing. Further, because our clients rely on us to ship globally, we use only the highest-quality packing materials and appropriately sized boxes to ensure that the hardware arrives safely and securely.
Trust
Entagon knows that companies have choices when purchasing network equipment. Our philosophy is to forge long-term relationships that are built on honesty, integrity, and commitment. We take the time to understand who our clients are and what their needs may be, giving us the ability to be flexible and adapt to their requirements. Because of this, our clients realize that the relationship goes far beyond the sale. This is supported by the fact that more than 80% of our yearly sales are from clients who have worked with us for over three years.